My recommended methods for effectively eliminating creases from your velvet banner! These instructions are designed to ensure a smooth and worry-free process.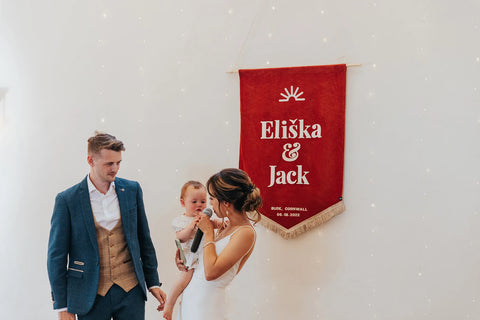 Often I'm asked for advice on ways to hang a banner, wether it's a banner for inside your home or for your wedding venue, here I have...
Wedding decor is an important aspect of any couple's big day. It sets the overall tone and atmosphere for the event. The right decor can create...