Velvet Banner Price Guide & Order Form
Price guide for wedding banners, anniversaries etc. These banners are made on a luxury velvet base with cotton or satin text.
An additional 20% fee will apply for orders with a tight turn around.
Order Form
2023 - Limited spaces available.
2024 & 2025 - Orders open.
Upon placing an order via the designated order form below, I will create design mockups tailored to your specifications. In order to ensure precision in our mock-ups, we kindly request that you provide as comprehensive information as possible.
Banner Deposit Payment
This is to secure your custom banner order fully, please make sure you have filled out an order form before or after paying this deposit.The payment is non-refundable and will be deducted from your final balance via invoice.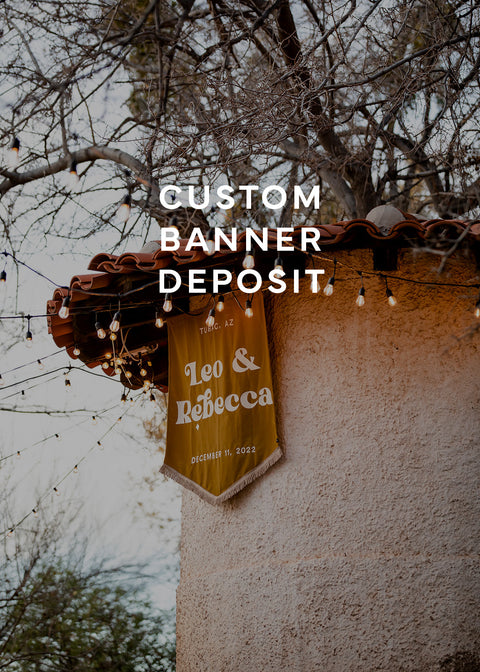 Ready-to-ship Banners
If you're looking for pre-made wedding banners that fit smaller budgets or tight deadlines, you're in luck! Our selection is all set and ready for fast shipping.