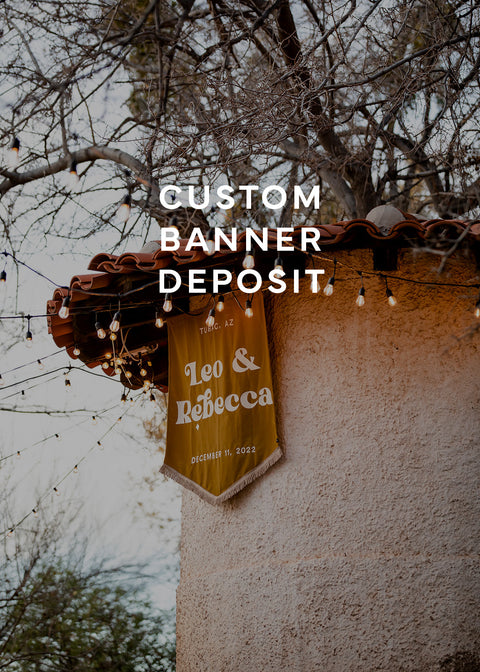 Custom Banner Deposit
This page is to secure your custom banner order fully, please make sure you have filled out an order form before or after paying this deposit.
The payment is non-refundable and will be deducted from your final balance via invoice. If you cancel your order, the deposit will not be refunded.
Please do not pay for the deposit if my order form is currently closed or you have not had any e-mail correspondence with me.
Those who have made a deposit via the website will receive top priority for banner designs. However, in the absence of a deposit, submitting an order form will result in placement on the waitlist for design services. Such waitlisted orders are processed in accordance with their respective deadlines.
In the event that there is a modification in the price guide and a deposit payment has not been received, the updated fees will be implemented. If a deposit has been made prior to the price guide alteration, the original price will remain in effect.
The images display an example of the design file you receive after paying the deposit and placing an order and also images of the final outcome in situ at a wedding venue.